NOTHING is Happening.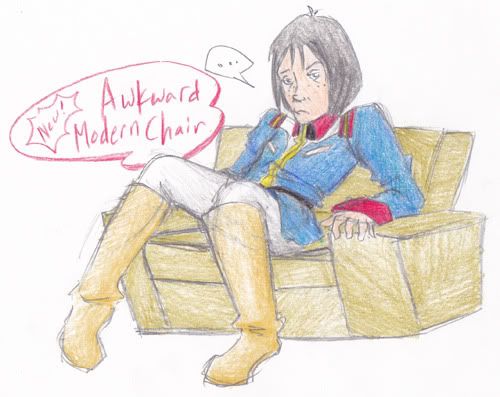 Yeah, anatomy kind of skipped out on me for this one and went out for pizza. LOOOOOL all my little sausage lines are everywhere. I CAN'T WAIT TO GET A TABLET. D: D: D:
I have nothing of importance to say. So here's a three-minute sketch of Kai trying to sit in one of those awkward really low modern chairs that I colored with crayola colored pencils.